What a fantastic year we have had so far! We have some very exciting things coming up to finish off the year as well as some updates about our 2015 work. We would like to say a big thank you to all of our participants, funders, volunteers, staff and everyone that has made 2014 a great year…but it's not over yet!
Studio works: sneaky peek
Here's a sneaky peek of how things are shaping up. We hope that you'll join us in the new year for our launch, more news to follow.
We are currently in the middle of transforming our studio space here in Mossley, ready to host more activities in the coming year and beyond. Over the past few months we have installed new heating systems (hurrah) and a suspended ceiling (hurrah hurrah) in both the main space and office areas: those brave volunteers that have worked on projects during the colder months here in the past will realise the massive difference this will make.
HUGE thanks go out to the building team who have given up their time and offered their expertise. Thanks also to our dedicated volunteers, you are fantastic, make a real difference and have a big impact on our work. If you know anyone who would be interested in volunteering with us (and our associated projects) please email us at [email protected] and we'll pop you on our list. There will be plenty of opportunities to volunteer on exciting projects next year.
Thank you to Awards for All, who have funded the capital works on improving the space.
Global Grooves presents: Creating Carnival Trinidad and Tobago in association with Arts in Action
December 1st – 12th 2014.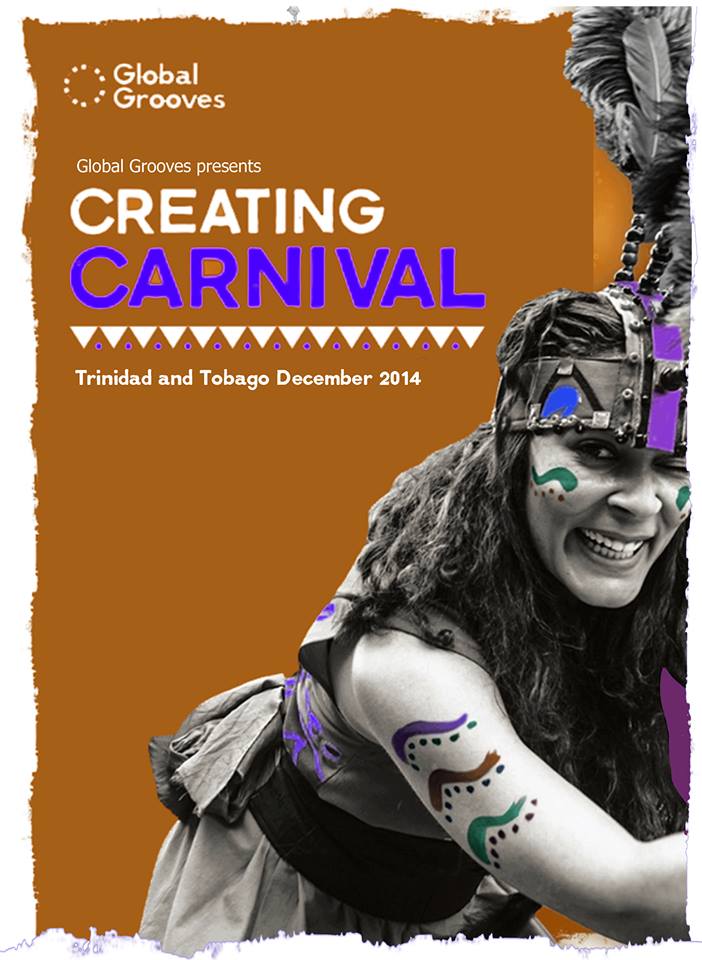 Keep up to date with the latest from the Global Grooves team as they initiate new discussions, and explore artistic development and future cultural exchanges in Trinidad and Tobago. Creating Carnival comprises workshops, talks, master-classes and networking events, this time in collaboration with our Carnival friends old and new in Trinidad and Tobago.
This year we have delivered a series of Creating Carnival events featuring talks and activities in the UK, Singapore and New Zealand – Trinidad & Tobago will be the last of the 2014 series with future development of the work on the horizon.
Throughout our trip we will be sending live updates via our Facebook page here, so you can follow the team on this exciting trip.
Arts in Action: http://sta.uwi.edu/fhe/dcfa/aia.asp
Global Grooves: www.globalgrooves.org
Email [email protected] for more information or how to get involved! We look forward to connecting with you soon.
'Creating Carnival Trinidad and Tobago' is supported by British Airways, Bangdrum CIC, Arts in Action and Drum Jam LTD.
Pernambucan Percussion, with Holly Prest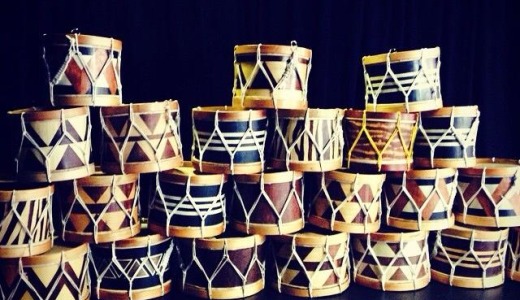 A fantastic open workshop in North Eastern Brazilian percussion coming up in February 2015 from our Artistic Director Holly Prest and her organisation Juba do Leão.
Date: Saturday 7th February 2015
Venue: Gallery Oldham, Greaves Street, Oldham, OL1 1AL
HOSTED BY JUBA DO LEÃO
Special early bird rate of £25 if you book before 14th December 2014
Delve into the grooves, techniques, and instruments of Maracatu Nação, Côco, and Ciranda in this introductory workshop day, as you try out new instruments, experience the alfaia assault on the senses, and stretch your vocal chords!
Following her most recent research trip, Holly Prest (Director of Juba do Leão and Jubacana) is proud to present this unique study opportunity to both the local and national percussion community to explore some of Brazil's oldest musical forms.
The workshop day will feature:
Traditional Maracatu baques (patterns) for alfaia
Caixa grooves and chamadas (calls)
Instrument study including alfaia, caixa, gonguê, pandeiro, mineiro, and abê
Individual technical feedback
Solo phrasing and variation
Authentic songs – public domain and contemporary (all very accessible!)
Historical/geographical context and background of styles
All levels from enthusiastic beginners to experienced percussion players are catered for.