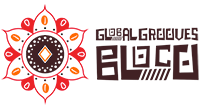 Global Grooves Bloco Members that have subscribed to a monthly plan have FREE access to all Practical Hand Drumming courses and classes below.  Please use your discount code at checkout (login to your account view your discount here). For those that can, we encourage donations from our Bloco family.
As a bloco member you will also receive a 10% discount at most gig nights at The Vale plus 10% discount at the bar.
Further courses will be announced.. Watch this space to get the most out of your membership.